Department of Management Sciences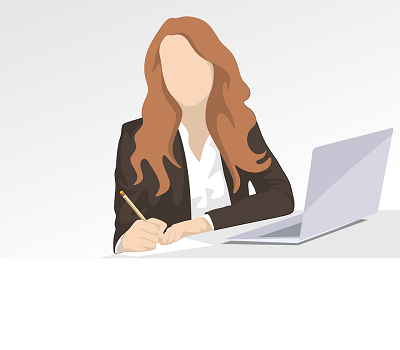 Dr Sadia Aziz
Incharge
Email: mscience@sbbwu.edu.pk
Tel: +92-91-9224780
---
Shaheed Benazir Bhutto Women University Peshawar is a premier women university of Khyber Pakhtunkhwa. It has earned this position by virtue of its futuristic outlook towards higher education, strong emphasis on need-based research and focus on innovation and entrepreneurship. Its academic programmes are designed to meet the national needs and challenges of the new millennium. While traditional fields of Social, Biological and Physical Sciences have been updated with emerging trends, modern disciplines are being offered to prepare professionals to manage the ever-growing demands of knowledge economy with requisite degree of expertise.
This university is the first ever female university which was established in accordance with the Frontier Women University Act 2004, passed by the Provincial Assembly and assented by the Governor Khyber Pakhtunkhwa on 7th February, 2005. However, according to the revised Act (Khyber Pakhtunkhwa Act No. XI 2010), passed by the provincial assembly Khyber Pakhtunkhwa on September 6, 2010, the University was renamed as Shaheed Benazir Bhutto Women University. The University is destined to be a leading public sector Women University to impart education to the female population of this region in order to develop scientific, socio cultural, economic and political stability, through learner centered teaching and research, while strengthening the identity of the students at national and international level.
There are number of departments working in the university in different disciplines. In the discipline of social sciences, the department of Management science was started in Nov 2009.The department was started initially by offering the BBA (Hons) and MBA programmes. The department is committed to achieve academic excellence, by pursuing its mission, to produce graduates who will possess the abilities of confident managers, entrepreneurs and academicians with sound knowledge of analytical tools required for business management in today's highly competitive world. The program aims at developing global business leaders' individuals who can provide leadership at any level, in an increasingly global economy. As a general management program the curriculum introduces students to the underlying disciplines of management, and provides graduates the flexibility to pursue successful careers in a variety of industries, and across geographical and functional boundaries.
Vision:
To gain a reputation of an International level, school of Business, ranked amongst the top business schools and become a school of choice for the future.
Mission:
To develop into a very strong institution, of high prestige, for learning and research.
To make a significant contribution in the Economics and Social Development of the country.
Objectives Of The Department:
To impart quality education of a high level and conduct research, in the relevant areas.
To prepare students for successful professional careers, in the rapidly changing environments, who will assume the roles of future executive leaders.
Intended Learning Outcomes Of The Department:
To produce highly competent graduates, who will contribute to the overall efficiency and effectiveness of organizations.
To produce high quality graduate, for assuming the role of executives.
To provide relevant information to the Public and Private sector organizations, for the improvement of their policies.
Programmes of Study:
MASTERS PROGRAMME IN MANAGEMENT SCIENCES
Board of Faculty
Curriculum BBA & MBA 2016,2017 & 2018 (Academic final Submission march 2021)
Curriculum Document BBA ,MBA 2years & MS 2019 onwards(Final Academic Submission March 2021)
---
Faculty of Management Sciences