Department of Economics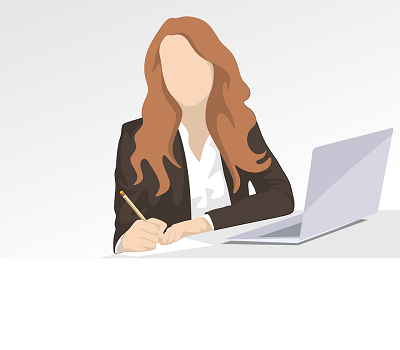 Dr. Khadija Shams
Incharge
Email: economics@sbbwu.edu.pk
Tel: +92-91-9224760
---
At the department of Economics, we go beyond the basics of economics. We aim to embed bespoke career development into our undergraduate or postgraduate courses in order to equip our graduates with the skills to research and question, and nurture their desire to leverage new ideas so that they can respond creatively to the challenges the future holds.
The Department of Economics at SBBWUP is one of the pioneer departments. The department is working since the inception of this university and started with offering masters in economics programme. Gradually, the department started offering BS Economics (4 years), Mphil leading to PhD in Economics and PhD in Economics programmes.
All the programmes offered aims to train the students for careers in either academia and research, the business, government world and banking sector. Every year, around 100 students gets enrolled in different programmes. Our graduates hold jobs in a variety of fields, including teaching, financial, managerial and consulting.
Intellectual life in the Department is centered around a variety of quarterly research seminars in the areas of Microeconomics, Macroeconomics, Behavioural Economics, Islamic Economics, and related fields. To ensure diversity in student's knowledge, students are encouraged to participate in research seminars and workshops arranged in other fields. As a result, students and faculty are exposed to a continuous flow of researchers whose work is on the frontiers of knowledge in their fields.
VALUES
Our values are excellence, integrity, team work and prosperity.
MISSION
Our mission is to be the leading Department in providing high quality education in all main areas of Economics in theory and practice and provide in depth learner's centered knowledge in teaching and research in the field of Economics.
We aim to:
produce quality graduates in the field of economics
educate female students to possess high professional competence combined with humanistic and moral values
educate the students by tackling the real life economic problems and inculcating in them a problem solving approach
VISION
To achieve academic and professional excellence by opening new horizons for providing high quality education and promoting research based learning, thus enhancing practical and theoretical approaches in the field of Economics.
GOALS & OBJECTIVES
The Department of Economics degree programmes seeks to fulfill the following interrelated objectives:
To stimulate the students to be able to observe, understand and critically analyze data on the multifarious socio-economic problems of the world and Pakistan in particular, by means of Social Science methods so as to effectively contribute objectively to solving the problem.
To ground the students in the theories, methods and philosophy of economics and policy analysis, emphasizing in the process, the effects of social-political factors on economic behavior.
To prepare graduates to easily fit into several fields of human endeavor in both the public and private sectors. The programmes prepare students for career in administration, banking and finance, planning and policy making, research, statistics, entrepreneurship and in secondary schools and university teaching.
Department of Economics offers
______________________________________________________________________________________________________
Course Contents...Curriculum for 2023 onwards
ELIGIBILITY CRITERIA FOR VARIOUS PROGRAMMES
Scheme of Studies for BS in Economics
Scheme of Studies for MPHIL in Economics
Scheme of Studies for PhD in Economics
Time table Spring 2023 Economics Department
---
_______________________________________________________________________________________________________
BS Curriculum for session 2015-19 and onwards
Curriculum Certificate(2019-onwards)
---
Faculty of Economics