Department of Art & Design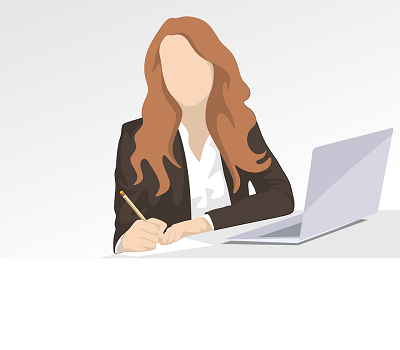 Ms. Syeda Aneela Mudassar
Incharge
Email: finearts@sbbwu.edu.pk
Tel: +92-91-9224772
---
The Department of Art & Design deals with Painting, Drawing, Fashion Design, Textile designing and Graphic Art as well as historical theories of human development through ages. The Department of Art & Design is playing very important role in introducing Pakistan heritage and its indigenous art, crafts and Architecture. It is a great source of inspiration for researchers and provides linkage with the other world of Art and Craft. The Department of Art & Design is also providing facility to study in depth the cultural heritage of Pakistan. The Introduction to Fine Art program at is aimed at students with an interest in fine art, and explores the role of artists in society, how art relates to cultural identity, and the uniqueness, rich traditional arts and cultural heritage of Pakistani culture.
Background
The history of art is the history of any activity or product made by humans in a visual form for aesthetical or communicative purposes, expressing ideas, emotions or, in general, worldview. Over time visual art has been classified in diverse ways, from the medieval distinction between liberal arts and mechanical arts, to the modern distinction between fine arts and applied arts, or to the many contemporary definitions, which define art as a manifestation of human creativity. The subsequent expansion of the list of principal arts in the 20th century reached to nine: architecture, dance, sculpture, music, painting, poetry (described broadly as a form of literature with aesthetic purpose or function, which also includes the distinct genres of theatre and narrative), film, photography and comics. At the conceptual overlap of terms between plastic arts and visual arts were added design and graphic. In addition to the old forms of artistic expression such as fashion and gastronomy, new modes of expression are being considered as arts such as Video, computer art, performance, advertising, animation, television and videogames.
The history of art is a multidisciplinary science, seeking an objective examination of art throughout time, classifying cultures, establishing periodization and observing the distinctive and influential characteristics of art. The study of the history of art was initially developed in the Renaissance, with its limited scope being the artistic production of western civilization. However, as time has passed, it has imposed a broader view of artistic history, seeking a comprehensive overview of all the civilizations and analysis of their artistic production in terms of their own cultural values (cultural relativism), and not just western art history.
Today, art enjoys a wide network of study, dissemination and preservation of all the artistic legacy of mankind throughout history. The 20th century has seen the proliferation of institutions, foundations, art museums and galleries, in both the public and private sectors, dedicated to the analysis and cataloging of works of art as well as exhibitions aimed at a mainstream audience. The rise of media has been crucial in improving the study and dissemination of art. International events and exhibitions like the Whitney Biennial and biennales of Venice and São Paulo or the Documental of Kassel have helped the development of new styles and trends. Prizes such as the Turner of the Tate Gallery, the Wolf Prize in Arts, the Pritzker Prize of architecture, the Pulitzer of photography and the Oscar of cinema also promote the best creative work on an international level. Institutions like UNESCO, with the establishment of the World Heritage Site lists, also help the conservation of the major monuments of the planet.
Vision
Department of Art & Design aims to enhance and polish the creativity of students and provide the market with female professional artists and designers who can come up with new ideas in the field of Visual arts and Design
Mission
The Department of Art & Design is an artistic and intellectual community that fosters creative thinking and lifelong learning. We prepare individuals for leadership and professional careers in the areas of visual art and design. Our faculty guide aspiring artists and designers to build both theoretical and practical foundations, and encourage personal development in art, design, and the humanities.
Our mission is to enable students to learn and to improve their aesthetic skills so that they can work in the field of Fine Arts and Designing and to provide them motivation through education and technical skills towards establishing their own business and can work in the field of Fine Arts and Designing. Our focus is to provide them motivation through education and technical skills towards establishing their own business.
Objectives
To foster an environment that promotes learning through quality teaching and research while encouraging mutual respect, tolerance and sensitivity.
To produce Artists of caliber who can compete both at national and international levels.
To produce Art teachers/good researchers.
To produce skilled Book illustrators.
To provide qualified and focused professionals in the subject of Fine Arts to meet the future needs of educational institutes or industry.
Cultivating professional people who have knowledge and competence to undertake art practice.
Promoting professional people in the field of art and design who are specialized in new media and digital art.
Programme of Study
BFA (Bachelor of Fine Arts)
Art & Design Curriculum Certificate
---
Faculty of Art & Design