Department of Zoology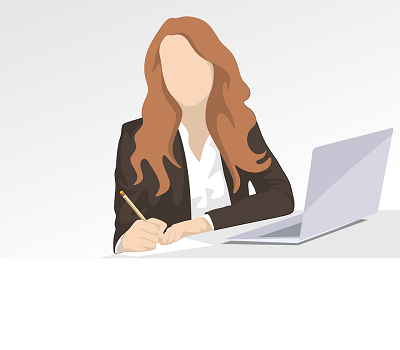 Dr. Asima Azam
Incharge
Email: zoology@sbbwu.edu.pk
Tel: +92-91-9224787
---
Zoology is the study of animals, their behaviour, physiology and evolution, as well as their interactions with each other and their environment. Zoologists study how animals evolved and what is the impact of environmental change on their survival. They also study costs and benefits of conservation and ways to enhance species survival. Whether you are a student, researcher or just interested in animals generally.
Zoology Department is the place that brings together researchers from a great diversity of disciplines, ranging from cell biology to field ecology. It is concerned with facts that how systems interact across different levels of organization to generate the complexity of form, function and behaviour that are observed in the living world. Evolution is a theme that underpins and unites much of our work, as does an appreciation of the interaction between living organisms and their environments.
Department Overview
Zoology department was established in October, 2015.Currently it is offering four years Bachelor's programme & two Years Master's Programme. In this short span of time, sufficient class rooms, Laboratory facility, transport facility is provided to the students. The Department has highly qualified and enthusiastic Faculty Members who helps motivate and encourage the students at every level for study and research work.
Faculty of the department through high authority are making efforts to equip the laboratories for research facilities and establish the department as one of the best departments at least in the KPK at present and in the country in future.
Vision
The department aims to be among the leading zoology departments of the country wide and to be a cradle of quality and up-to-date source of education and research which has relevance to local, regional and national needs. The department looks forward to launch M.Phil/Ph.D programmes in future as well.
Mission
The mission of the department of zoology is to utilize our knowledge and expertise in order to train students in zoological science and to equip them with professional skills and ethical practices relevant to zoology to apply them meaningfully in those areas/fields requiring zoological expertise. We aim to awaken an awareness of the need to explore, understand and conserve animal diversity. To create an attractive and research based innovative department where students want to come for study and contributes their role in the welfare of humanity by finding different zoonotic and other disorders and their solution.
Programmes of Study
BS-Programme(4-years) Bachelor's Degree (8-Semesters)
M.Sc-Programme(2-years) Master's Degree (4-Semesters)
Mission of the Programmes
The mission of the programme is to educate and prepare graduate students to understand the scope and limitations of the subject along with practical application requiring zoological expertise for the development of human resource in the various disciplines of zoology.
Programmes Objectives
The programmes objectives are:
To impart knowledge about various disciplines of Zoology.
To equip the students with professional skills.
To establish culture of scientific research.
To educate students about animals disease causes, vectors, life cycles and treatment
To improve the quality and quantity of animal based food through research
To train students for better planning and management of animal resources and environment.
Course Work of BS Zoology
Course Work of M.Sc Zoology
Scholarships Facilities
The university provide scholarship facility to the students of zoology department. There are about 11 scholarships active in the university. Due to this facility more deserving students get a chance of education.
Research Laboratories
Practical classes for the students following M.Sc. degree programme are conducted in two shared laboratories. More than 100 students could be accommodated in these two laboratories. Apart from the Laboratory facilities available in the main building of the Faculty of Science, the university will provide separate laboratory for parasitology, entomology and fisheries with a main central research laboratory for molecular level studies in near future in the Department.
BS, M.Sc and M.phil curriculum details
---
Faculty of Zoology