Department of Microbiology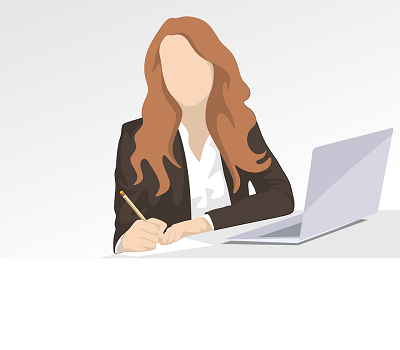 Dr. Sadia Butt
Incharge
Email: microbiology@sbbwu.edu.pk
Tel: +92-91-9224814
---
Microbiology department was established in September 2007 and since then has made significant advancements in academics and research. At present the department consists of total eight faculty members and three non teaching staff. Department of Microbiology is dedicated towards excellence in research and teaching, therefore it has been successful in attracting a large numbers of students at the undergraduate level. The qualified graduates are serving in various capacities at different private and public sector organizations of the country.
The department focuses on launching Higher Degree Programs such as M.phil and Ph.D in near future. Keeping in view the growing scope of microbiology, the department today is equipped with Electrophoresis unit for DNA analysis, PCR Machine, Autoclaves, Microscopes, Incubators, Biological Safety Cabinets, Centrifuges, spectrophotometer and UV Transilluminators etc
The faculty members have been able to get research grants from Higher Education Commission. Young teachers of the Department have opportunities to proceed abroad for research under HEC Program. Moreover, the students and faculty are provided opportunity to participate in national and international workshops and conferences for their career enhancement. Department of Microbiology is currently offering BS Degree, (4 years Program) covering various areas including:
| | | | |
| --- | --- | --- | --- |
| 1. | Medical Microbiology | 7. | Environmental Microbiology |
| 2. | Genetics | 8. | Microbial Metabolism |
| 3. | clinical bacteriology | 9. | Soil Microbiology |
| 4. | Molecular Microbiology | 10. | Mycology |
| 5. | Food Microbiology | 11. | Medical Virology |
| 6. | Immunology | 12. | Microbial Taxonomy |
Vision
The vision of the department is to provide high quality research based institute for female of KPK, according to International Standards that leads to discovery of novel principles and microbiological processes and its application in various fields of Microbiology.
Mission
The mission of Department of Microbiology is to prepare skilled and ethical professionals by providing the quality education, through diverse learning environment, by providing equipped laboratories and through Internship and Research Programs in renowned Research Institutes, under the supervision of Highly qualified and experienced staff.
Program Mission Statement
The primary mission of the Graduate Program in Microbiology is to equip work force with skills in the areas of basic and applied microbiology by providing research based teaching necessary to meet the needs of growing field of Microbiology. To meet this goal, we give them research based teaching necessary to meet the needs of advancements in microbiology.
Program Educational Objectives
Objectives of the Program
To learn the microbiological concepts and applications of the knowledge in the diverse fields of Medical Microbiology, Environmental Microbiology, Food and dairy Microbiology.
To learn investigative methods for research with the help of tools of microbiology.
To adopt practical approaches in the field of Food and Industrial microbiology.
Course Work of BS Microbiology
Final Draft of Microbiology BOS documentt
Microbiology Curriculum Certificate.jpg
---
Faculty of Microbiology