Department of Law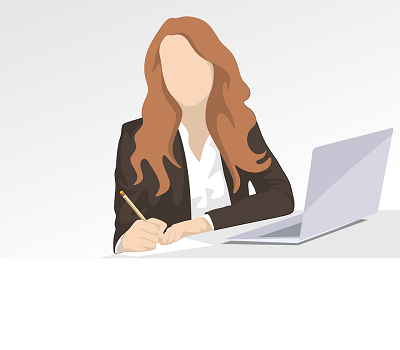 Ms. Aarzoo Farhad
Incharge
Email: law@sbbwu.edu.pk
Tel: +92-91-9224781
---
The Department of Law, Shaheed Benazir Bhutto Women, University first ever female Law Degree awarding institution in KPK, endeavors not just to produce professional law graduates but skillful female legal practitioners who will serve the society by contributing the academia, industry, civil bureaucracy, judiciary, private sector, policy making bodies, financial institutions, and other civil services in order to bringing Pakistan in comity of developed countries of the world.
Mission
The Law Department of Shaheed Benazir Bhutto Women University contributes to sustainable National Development by providing courses and programmes that are market specific, career oriented and pertinent to the future and promotes an environment that encourages learning both inside and outside the lecture halls. The Department of Law at Shaheed Benazir Bhutto Women University is dedicated to integrating faith and reason in the search for truth through a focus on morality and social justice.
The mission of the Department of Law is
To provide its students with a diverse, intellectually rigorous learning environment in which to acquire knowledge of the law in its broad international, intercultural, and interdisciplinary contexts so that they may acquire the professional skills and ethical grounding to become excellent lawyers and leaders in their communities and chosen professions.
To create a community, committed to excellence, honesty, openness, diversity and collegiality.
To support and advance through our teaching, scholarship, and service an institutional commitment to justice, equality, the highest ethical standards and a system based upon the rule of law.
Vision
The Law Department of Shaheed Benazir Bhutto Women University endeavors to offer not just excellent professional education and research output but hopes to play a highly positive and productive role in bringing about social change and reform by producing skillful female Advocates, judges, civil society activist and researchers in field of Law. Department of Law was established in 2010; with an aim to inculcate legal education among female segment of Khyber Paktunkhwa to produce female lawyers, judges and researchers in the field of law. There is a growing realization in Pakistan that equal participation in all walks of life is inevitable for political, social and economic development .The society requires efforts on the part of every one, not in the least women themselves, to understand their rights and true role in society.
Programme of Study
Objectives of the Programme
The programme is aimed at producing competent lawyers of character, equipped for legal practice and other law related careers. The mission statement calls for graduates to go into the world well-prepared to meet the challenges of their time in a number of ways, which include personal and organizational corruption, violence, disunity, poverty and unemployment, disease, and a crisis of leadership. The programme itself envisages not only training in key legal knowledge and skills to prepare them for success in legal practice, but also preparation for being a positive influence through required and elective units.
Admission Requirements/Eligibility : FA/F.Sc or Equivalent (Atleast 2nd Div).
Duration : Five years programme spread over 10 semesters, two semesters per year.
WHY DEPARTMENT OF LAW SBBWUP?
Offering 5 Years LLB Programme, updated and approved Curriculum
Courses to be Offered:

Certificate Course on Family Laws
Certificate Course on Human Rights

Offering Community Services:
Highly Qualified and experienced,Head of Department
Highly Qualified, experienced, trained and committed full time and visiting faculty
Brilliant and merit Scholarships for students
Other financial support programmes and scholarships includes HEC Need based scholarships, German Scholarship, French Based Scholarship, Prime Minister tuition fee reimbursement scheme programme for less developed areas, Mora Education scholarship, scholarships for minority students,Prime Minister Study loan scheme etc.
Internet ,multimedia, sessions of video conferences, telecommunication and printer facilities
Self contained library and Access to HEC Digital library
Transport and Hostel facilities
Secure premises
Standby Generators
Fully equipped computer and scientific labs
Observance of Orientation week
Other Healthy and entertaining activities for the Students includes:
Seminars, certificate courses on International Humanitarian Law, workshops, lectures on current issues for students
Court visits including visit to Apex Court i.e The Supreme Court of Pakistan and preparation of moot courts competition among students in order to give legal studies in such a way that theoretical analysis of legal rules are interwoven with issues of practical interest.
Visit to book fairs, library work and internship course
Study tours to various relevant departments and institutions like Medical college, Taxation Office, Labor department/court.
Fun fairs, Sports gala, jashn-e-baharan, Annual day, celebration of National days and Foundation day etc.
Debate competitions, presentations and Regular class discussions.
---
5 Years Programme Detailed Curriculum
---
Law Journal
---
Faculty of Law