Department of Statistics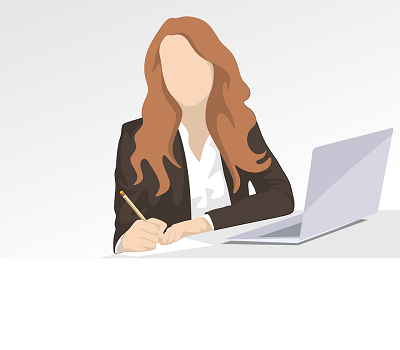 Dr. Asma Gul
Incharge
Email: statistics@sbbwu.edu.pk
Tel: +92-91-9224720
---
At Shaheed Benazir Bhutto Women University, Peshawar, the Department of Statistics offers Post Graduate Programme which comprises of four semesters. The University has well equipped computer laboratories having the latest and high speed computers. This provides the students an excellent opportunity to master their computational skills and apply various statistical procedures through statistical packages SPSS, SAS and MINITAB.
Vision
The Vision of the Department of statistics is to provide education and research facilities in the field of statistics, also to provide a platform for statistical collaboration with researchers from other fields of knowledge and encourage participation of female segment of population in the development of the society.
Mission
The Department of Statistics aims:
To provide quality graduates in the field of Statistics.
To create awareness among the students about virtues and ethics.
To educate females to be able to apply their knowledge in research.
Objectives
To present professional development courses.
To develop statistical software.
To provide technical assistance in the collection and analysis of census and other demographic and social data.
To undertake research on population issue, such as fertility, migration and economics development to promote studies that aim at.
Unification of the theoretical- quantitative and empirical –quantitative approach to economics problem.

Outcomes
The student after completion of the course will
Have good working knowledge of the most commonly used statistical methods, including
statistical modeling and the omnipresent role of variability
efficient design of studies and construction of effective sampling plans
exploratory data analysis
formal inference process
Have background in probability, statistical theory, and mathematics, including especially calculus, linear algebra and symbolic and abstract thinking
Be able to synthesize and apply knowledge of common inferential methods, understanding the limitations of the procedures and the appropriate scope of conclusions
Communicate effectively (written and oral) with skills in collaboration (within and between disciplines) and teamwork, and in organizing and managing projects
Have good mastery of several standard statistical software packages and facility with data management strategies
Have a focused concentration in an area of application outside the discipline of statistics
Programmes of Study
Incharge/Coordinator : Dr. Asma Gul (Assistant Professor)
Coordinator of BS : Ms. Ghazala Sahib(Lecturer)
Coordinator of M.Sc : Ms. Soofia Iftikhar (Assistant Professor)
Coordinator of Advanced Studies Programme : Dr. Asma Gul (Assistant Professor)
Course Work of M.Sc Statistics
Course Work of M.Phil Statistics
Department of Statistics Curriculum 2019
---
Faculty of Statistics