Facilities
Grounds
Shaheed Benazir Bhutto Women University Peshawar is a premier women University of Khyber Pakhtunkhwa, the permanent campus of University is situated at Issakhel Topchian (Larama), which is 7.5 km away from the center of Peshawar city with an area of 50 acres (400 kanals). In the main campus SBBWUP have ground for the game of volley ball, badminton, netball, hand ball, football, Cricket, Hockey, Basketball, Handball, Table Tennis & Tug of War etc.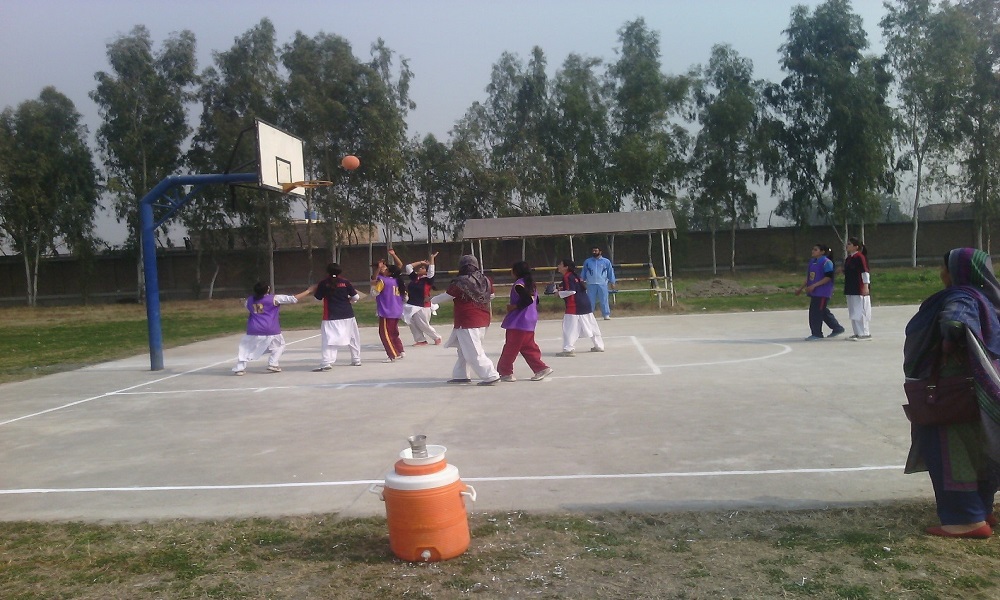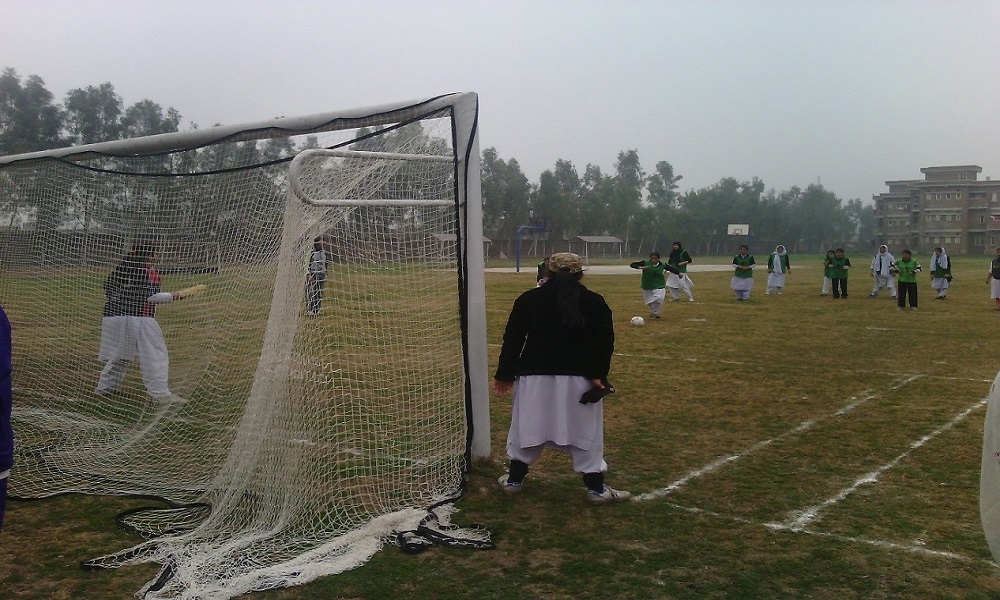 Coaches
We have also talented full time trained female coaches on permanent basis, who train the players properly.
Fitness Center
Fitness center has been established in Main Campus Charsadda Road Larama, the Center is functional throughout the year for the students, staff, and other interested outside female for joining the fitness training programme.
Admission Reservation on Sports Quota
According to Sports policy of the Higher Education Commission Shaheed Benazir Bhutto reserved 2% seats for sports players in each department at the time of fresh admissions.
Malik Saad Shaheed Memorial Sports Cricket Academy
Malik Saad Shaheed Sports Trust establish a Cricket Academy in Main Campus of SBBWUP with the aim to bring female students in to sports arena. Malik Saad Shaheed Memorial Sports trust also provide track suits & sports equipment to the academy.