Wireless Radio Bridges
Amongst the 13 Public Sector Universities, It was the 5th University which get connected its Main Campus Network to the PERN II in April 2011 and got 32MPbps CIR international bandwidth for the access of online resources, internationally indexed journals and word wide web along-with the bundled package of 30 video conferencing enabled Public IPs and digital library of HEC.
Looking forward for the connectivity of its other campuses, City and Town campus for the above mentioned resources, Point to Point Connectivity project of the University was initiated to avail and share:
32 Mbps International Bandwidth
Intranet and its resources
Access and Monitoring of CCTV Surveillance System at all campuses.
Network and IT Infrastructure Management.
Sharing of IT resources at all campuses.
Real time Staff attendance Monitoring.
MIS Application access.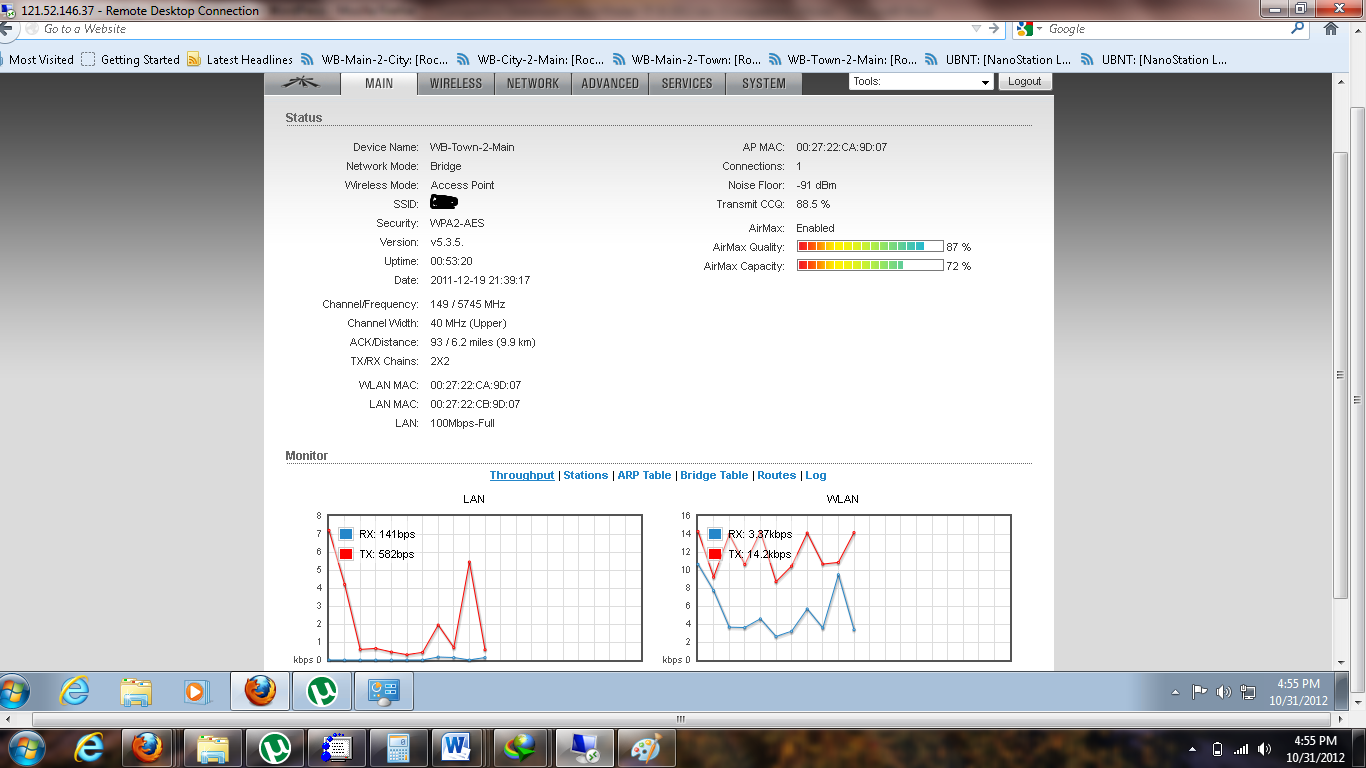 S# Campus Connected Distance in Air Distance via Road
01 Main Campus to City Campus 09 KM 21 KM
02 Main Campus to Town Campus 5.3 KM 12 KM
03 Town Campus to VC House 03 KM 1.7 KM